At BOC Sciences, our analysis platform is based on the current instrument requirements. Special instruments are used for qualitative analysis, quantitative analysis and morphological analysis. The analytical method of instrumental analysis includes many, and there are dozens of them. Each analytical method is based on different principles, different physical quantities, and different operating procedures and applications. As the amount of data, analytic complexity and number of end users increases, analytics platforms offer a variety of options that can help reduce costs and further help in achieving a proper informed decision.
Below is a list of our available analytical techniques (include but not limited to the following):
A wide array of advanced techniques are available in our laboratory, including but not limited to:
NMR
I. 1H-NMR
In NMR, the number of characteristic peaks reflects the chemical environment of hydrogen atoms in organic molecules. The intensity ratio (and the height ratio of the characteristic peak) of different characteristic peaks reflects the number of hydrogen atoms in different chemical environments.
II. 13C-NMR
Similar to 1H-NMR, 13C-NMR is a kind of carbon atom chemical environment in organic molecules, which can be used to analyze the number of different types of carbon atoms.
III. 2D-NMR
2D-NMR can determine the valence bond form of the molecular plane, establish the connection between nucleus and nucleus in space, and the configuration of atoms in space, so as to determine the configuration and conformation of molecules.
Analytical HPLC and Preparative HPLC
High performance liquid chromatography (HPLC) can be used to isolate and analyze the organic compounds (these substances account for almost 75% ~ 80% of the total organic matter) of high boiling point, poor thermal stability and relatively high molecular weight (over 400).
Chiral HPLC
Chiral HPLC can separate the enantiomers by the difference between the space of the chiral isomer and the specific interaction.
FTIR
Fourier transform infrared spectroscopy (FTIR) is a kind of infrared spectroscopy technique used to obtain the Raman scattering of photoconductive or solid, liquid or gas.
HRMS
Mass spectrometry is a kind of measuring ion mass ratio (mass - charge ratio) of charge analysis method, in this way we can analyze the possible structure of most pure compounds.
GC and GC-MS
GC can be divided into gas - solid chromatography and gas - liquid chromatography. It can separate and measure simple organics in certain mixtures.
LC-MS
LC-MS can at the molecular level to the molecular weight of proteins, peptides, nucleic acids, amino acids and bases of sequence determination and the translated work, etc. It has been widely used in the biochemical analysis, analysis of natural products, medicine and health food, and environmental pollutants analysis and many other fields.
UV-Vis
The ultraviolet visible spectrum and absorption of the ultraviolet and visible light can be analyzed, determined and inferred by the ultraviolet visible spectra and the absorption of the materials by the molecules or ions of the material.
Polarimeter
Polarimeter can detect the presence of light polarization characteristic molecules.
Karl Fischer Titration Test
Karl Fischer titration is a classic titration method in analytical chemistry that uses coulometric or volumetric titration to determine trace amounts of water in a sample.
Elemental Analyzer
Elemental analyzer is a relatively new type of more than one element analyzer. It can be used for high carbon steel, low alloy steel, alloy steel, cast iron, ductile iron, alloy cast iron and other materials of Si, Mn, P, Cr, Ni, Mo, Cu, Ti and other elements.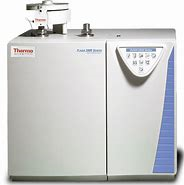 X-ray Powder Crystal Diffractometer
X-ray diffractometer is used to determine the crystal structure, texture and stress of the material accurately by using the principle of diffraction, and the accurate analysis of material phase, qualitative analysis and quantitative analysis. The crystal structure can be obtained by analyzing the diffraction results.
Scientists at BOC Sciences are adept at the latest methods of instrumental analysis and work closely with our customers. We guarantee high quality standards and punctual delivery. BOC Sciences has the expertise in assaying and measuring data management. Our chemistry team is well trained to focus on the high precision and high sensitivity analysis.