BOC Sciences provides a full range of Custom Radiolabeled Chemical Synthesis services. We have an experienced radiochemistry team which can provide our customers with timely and cost-effective results. Our research scientists communicate directly with clients' scientists to customize the design and preparation of radiochemicals that meet the exact reference standards. With excellent synthetic experience, our team of synthetic radiochemistry experts has been able to prepare labelled compounds for non-clinical and clinical drug development.
Radioactive labeling compounds are widely used, for example, in the study of ADME in vivo, the use of radioactive tag can identify any metabolites and detect structurally unidentified metabolites. The use of radiolabeled chemical synthesis at an early stage allows drug developers to make informed decisions.
Methods of Stable Isotopes Synthesis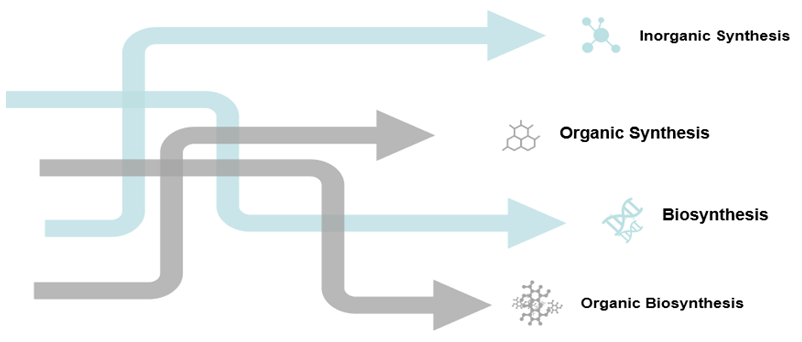 With years of experience in radiochemical synthesis and first-class facilities, BOC Sciences provides a full range of services, from labeling position selection, radiosynthetic pathway optimization to final product purification and analysis. BOC Sciences has always been your most reliable partner in the R & D process.
BOC Sciences provides high-quality, low-cost, high-tech products to customers around the world. We has employed a dedicated staff of professional chemists to help you develop the most efficient process for synthesis of complex drug substances. We can provide following radiolabeled chemical synthesis:
14C Radiolabeling
3H Radiolabeling
32P Radiolabeling
35S Radiolabeling
125I Radiolabeling
Why Choose BOC Sciences?
Each step of product synthesis is subject to BOC Sciences' stringent quality control. Typical delivery specifications include:
In quantities of several milligrams up to 100 grams.
Additional analyses, such as stability determination, impurity analysis, and residual solvents etc.
With diverse state-of-the-art technologies and approaches.
Quality assurance: HPLC chromatogram and Mass spec analysis.
Overnight shipping with suitable packs.
References
Hu, D. X., Withall, D. M., Challis, G. L., & Thomson, R. J. (2016). Structure, chemical synthesis, and biosynthesis of prodiginine natural products. Chemical reviews, 116(14), 7818-7853.
Roy, S. N., Orr, G. A., Brewer, C. F., & Horwitz, S. B. (1981). Chemical synthesis of radiolabeled bleomycin A2 and its binding to DNA.